got back off hols to discover bug running and idling shit so decided to strip down carb, but on firing car up and listening to various rattling inside it was clearly something else. Checking carb the pump jet injector (bent brass tube on top of carb throat) has disappeared
So my relaxed saturday involved dropping engine, and stripping it back in stages to try and find it. It wasnt in the manifold, it wasnt in the intake of either head so had to strip the entire lot off and after founding nowt in number 1 or 2 I finally found this in number 3. Incredible how it got that far and especially through the intake valve.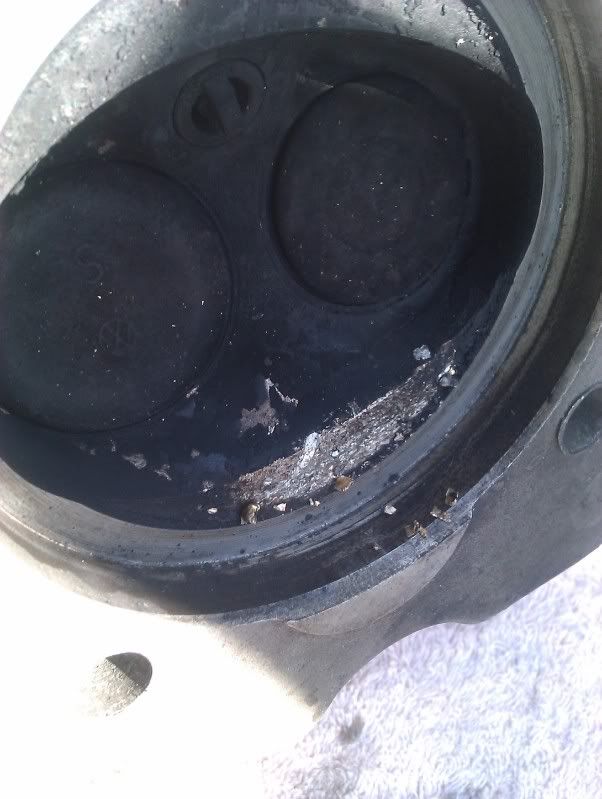 what a pain in the ass!