3mm of endfloat, and this is why!
No.1 main: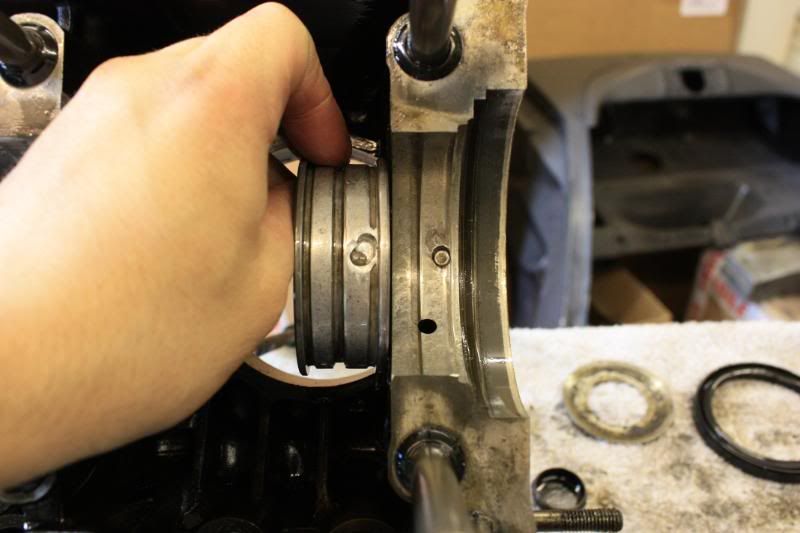 As you can see the crank was doing its own maching work! :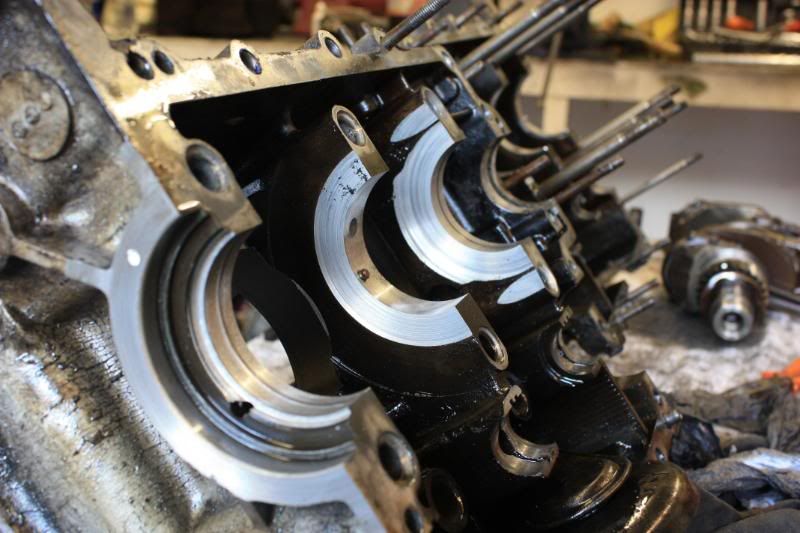 And the cam: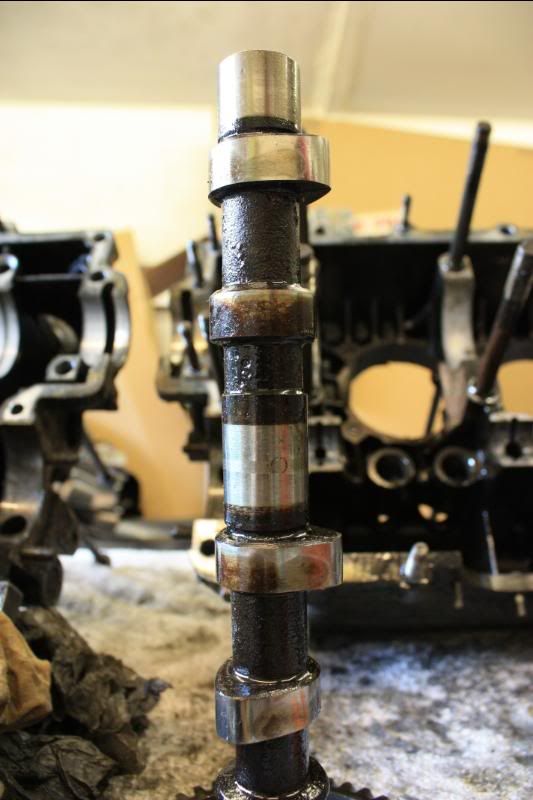 Out with the old and in with the new I reckon!
And to think I was just going to pull the heads and barrels and give it a paint up!