I finished the restoration / modification of the bike on page 1 a couple of weeks ago.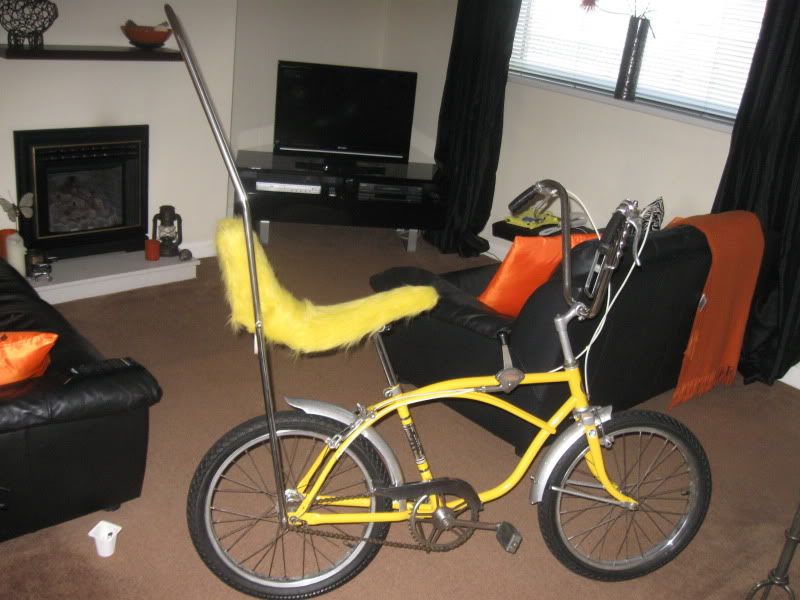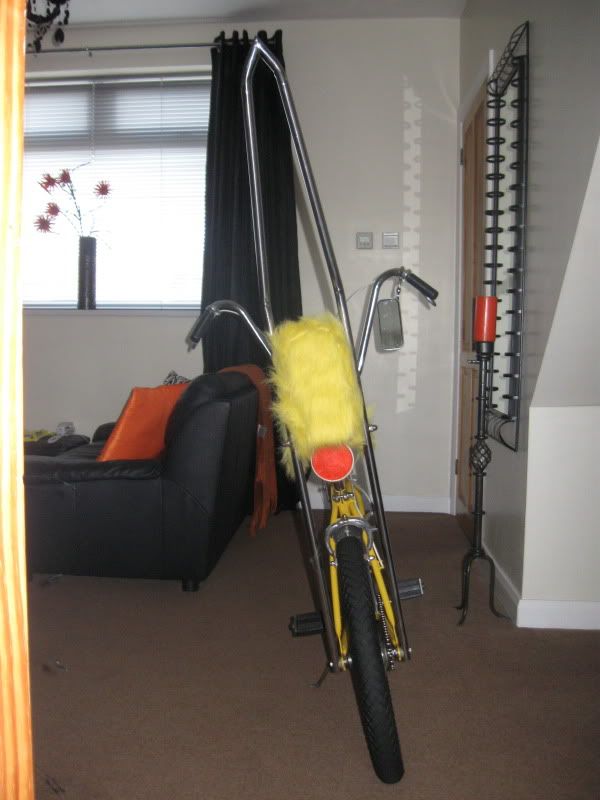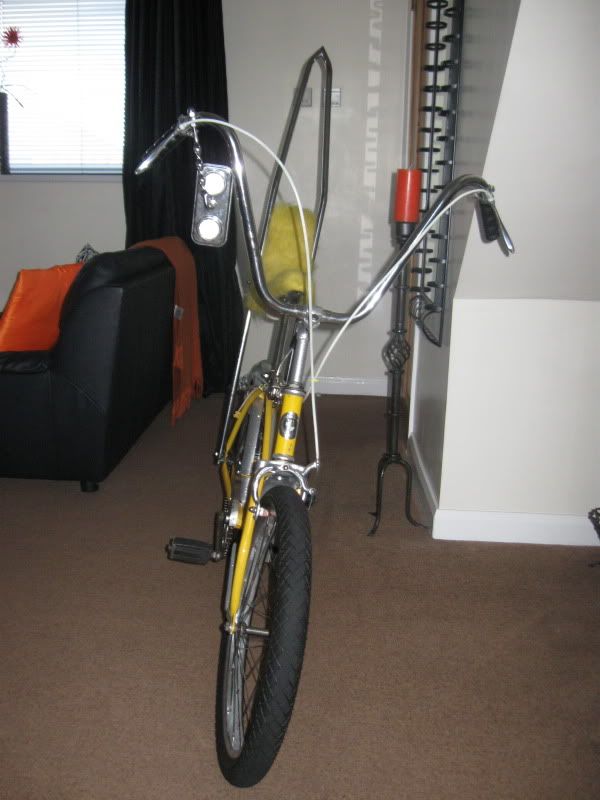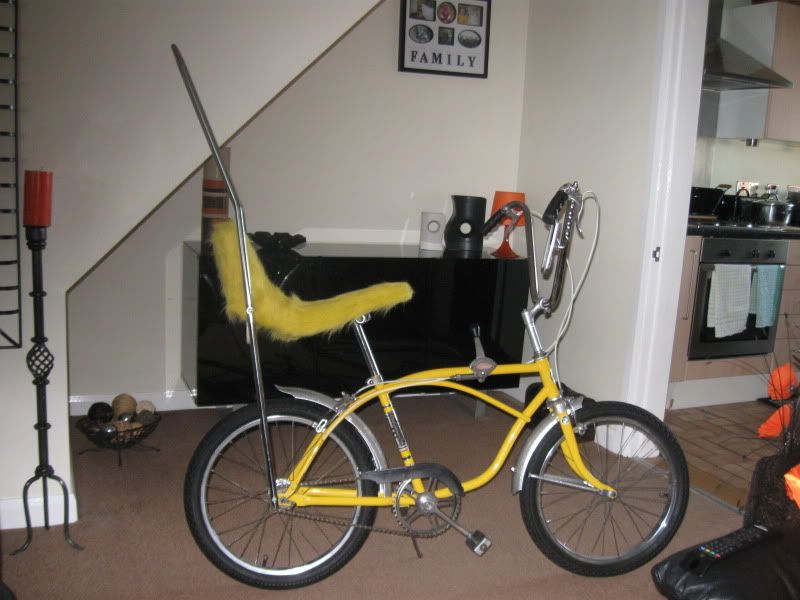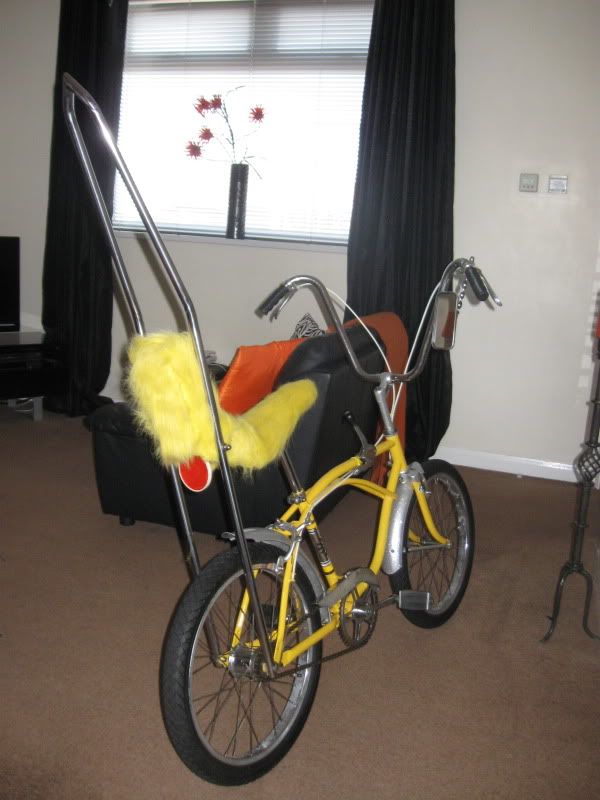 Its far from perfect as I decided to do it on almost no budget hence no chrome and all second hand bits.
It was bare metalled and painted the original colour in 2 pack but with the original stickers masked, the far gone chrome has been done in chrome flake over silver.
Home made stainless chainguard and rather oversized sissy bar.
Hand beaten seat pan (hardest part of the job with furry cover made from a fancy dress chicken suit and stitched by my own fair hands.
Second hand tyres, tomahawk pedals cos I had some and much more cheapness.