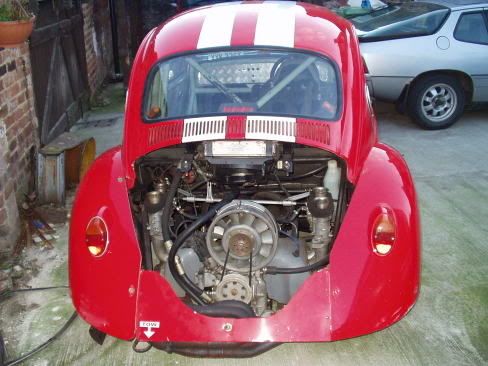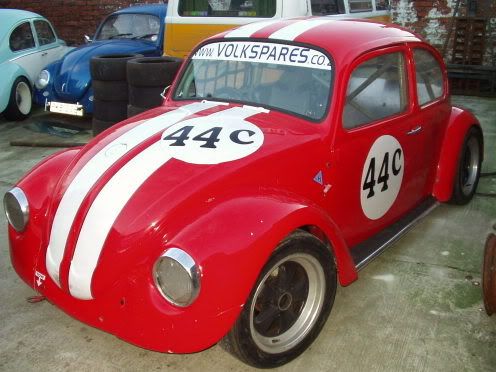 Based on an early 70's bug, it has 911 front suspension, quick steering rack, 944 rear brakes, removable front end and wings. Lots of ally panelling.
Engine is a 2.7litre T4 lump, allegedly built by F.A.T. Performance. Details are sketchy....
50mm & 45mm valves
SCAT forged crank (don't know size!)
Engle 320 billet camshaft
Dry sumped
Carillo con rods
103mm Wiseco pistons
48 IDA's
Heres a link to some racing at York last year........
http://smg.photobucket.com/albums/v13/A ... er06-1.flv
Hopefully it will be having a squirt of nitrous added for this years racing!
Adz