I went to see a bloke today about 'stuff' and couldn't believe my eyes when I saw what he had in his garage...........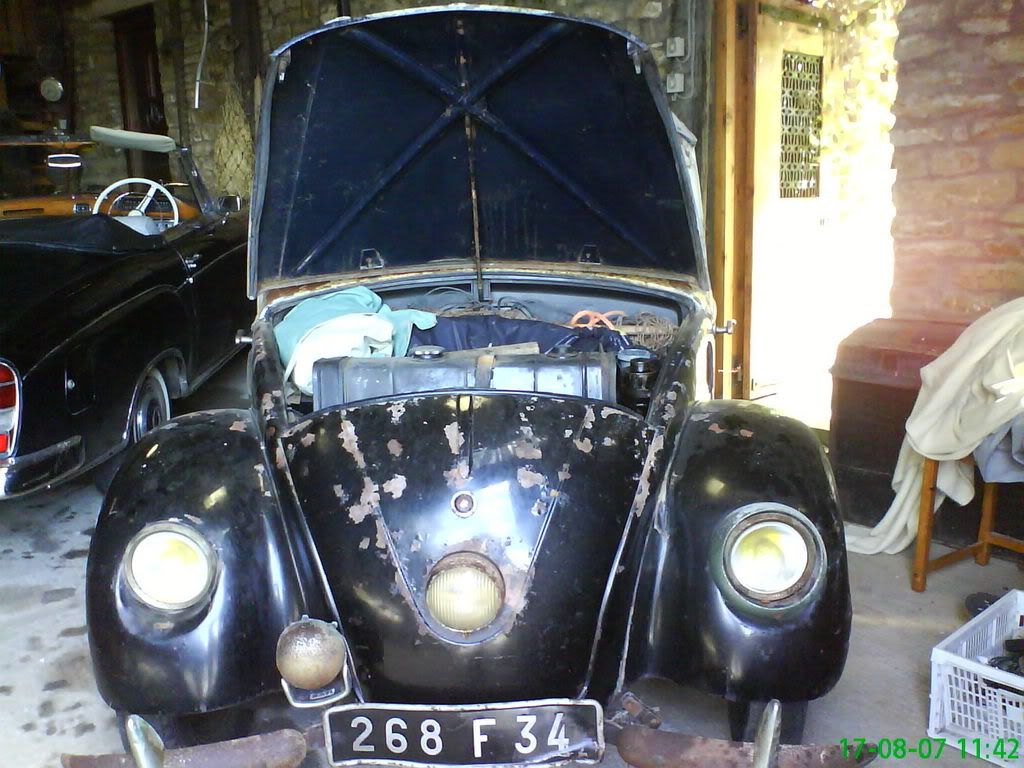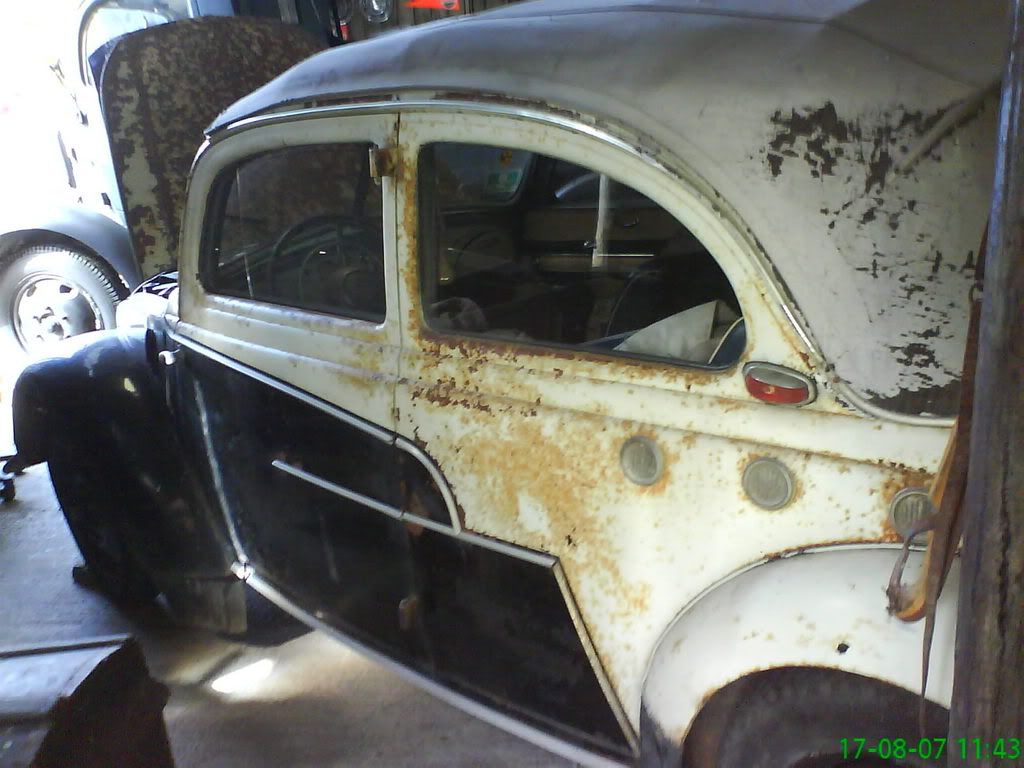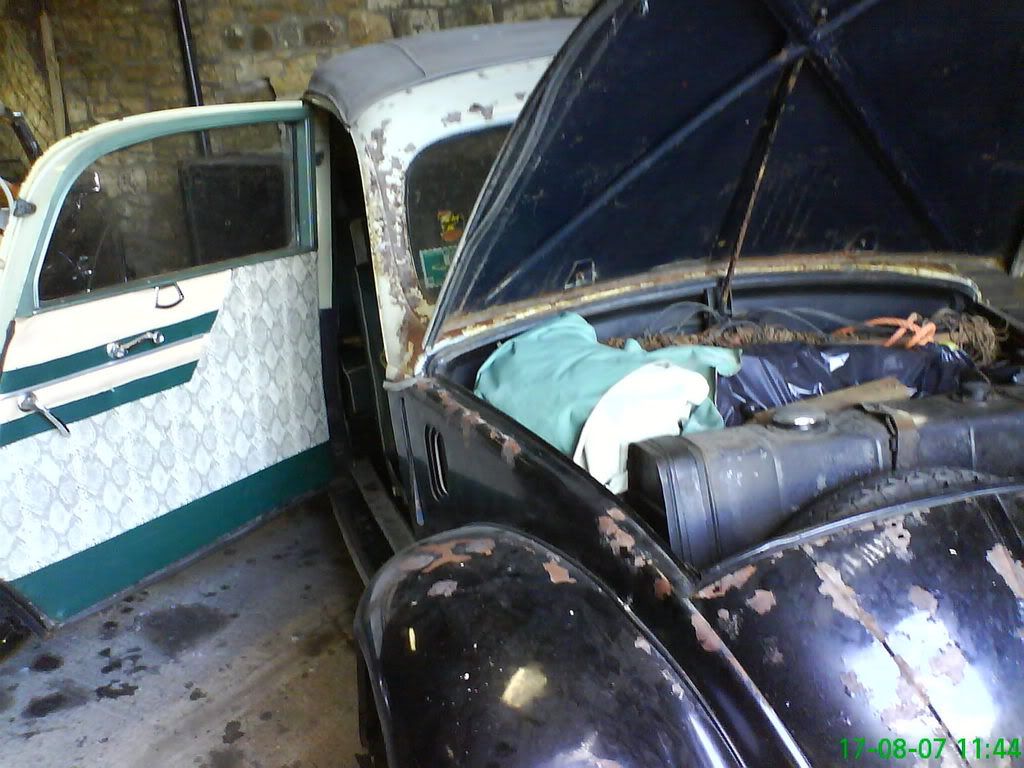 Any guesses..........................
The small badge on the front above the cyclops light (that you can hardly see) is blue, with a three pointed star.
It's a Mercedes Benz 170H, claimed to be a 'beetle' prototype long before the beetle, and a collaboration of the German car industry before Porsche/VW etc. came to be.
Note the 'gullwing' doors (a 2 door car) and cabriolet roof. The engine is not aircooled (sorry crap pic of engine but it was tight in there and I took it on my camera).
I am only telling you what I was told about the history, but the car is real, I touched it!!!!!!!!!!
The guy knows of only one other in the world (in Essen, although there must be more somewhere) and that one is not the cabriolet like this.
BTW - the plates on the front are French???
It interested me anyway, anyone else??????????